November 12, 2019: Nova Masciangioli was in for her first puppy visit and got an extra surprise!
"Tumbleleana, meet Nova.... Nova, meet Tumbleleana."
Could this be the start of a special friendship?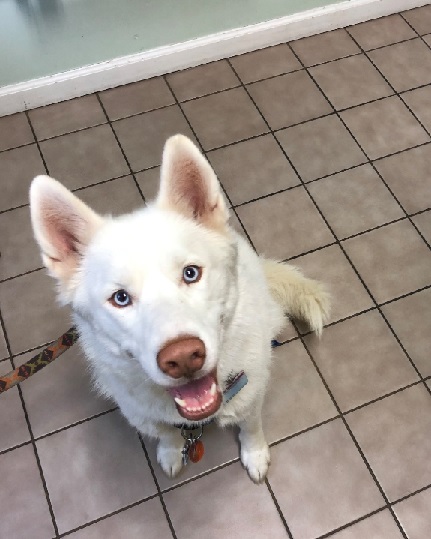 October 24, 2019: "I heard you have cheese! Pleasepleaseplease...." This is Denali, sitting patiently for her cheese treat after her visit with Dr. Ayotte. She was such a good girl!
October 17th, 2019: Triscuit came in for his yearly checkup this week. He was such a good kitty for the doctor... and just so cute! I especially liked this photo with his tongue sticking out!
September 12, 2019: Luka was a very good boy at his visit! He couldn't stop wagging his tail and loving all the attention from the doctor and Deanna!
August 22, 2019: This is Henry Nugget! Isn't he just adorable?! He visited us a couple weeks ago.